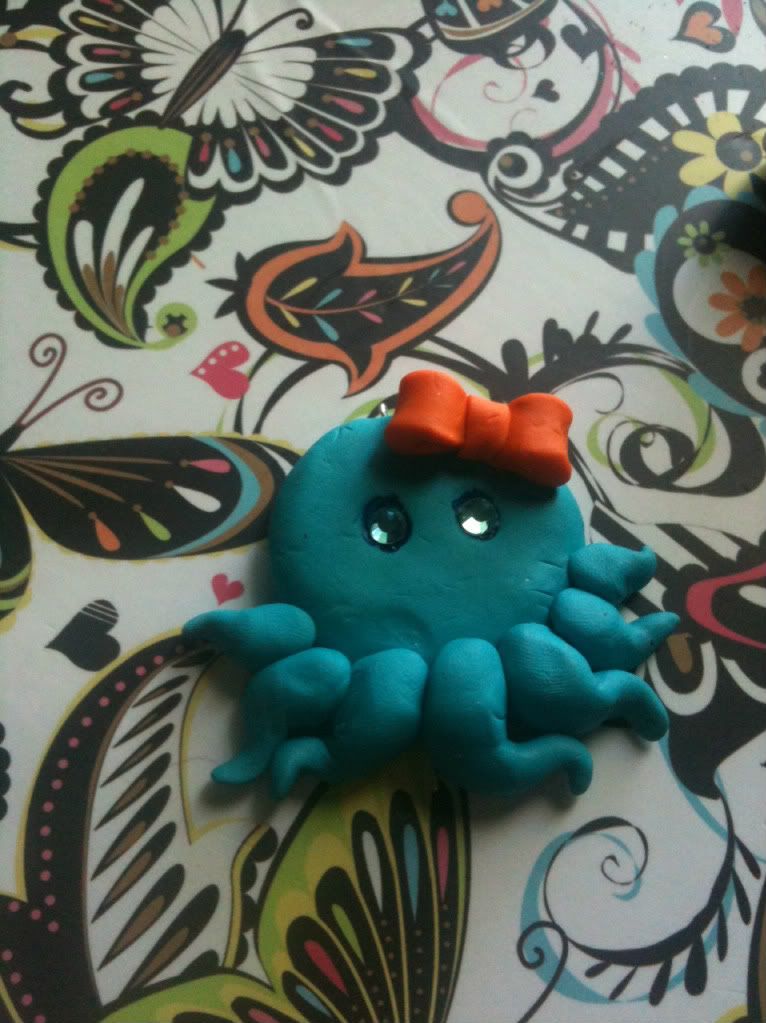 Today was a productive day even if I was sleepy through most of it. The weather was nice, nice cool crisp fall day. I made and crafted while watching movies. I watched "The Dutchess" it was better than I expected. It was very inspiring thee's something really elegant about about period movies.
Now onto the fun stuff, I made this octopus pendant today as experiment for some new jewelry I've been dreaming. the process was pretty easy I'm happy it has sort of has a bubblegum look to it. I really love octopi they are so cute!!!! I plan on making amigurumi one. I also finally have a picture of the unicorn horn I promised to make for dear friend of mine who absolutely loves unicorns.
I also played with copper wire and aluminum wire to make some rings, my sister had brought up wanting a thumb ring I don't often make rings from wire, its something I have not experimented with very much. The copper wire I included red heart and I braided the wire and worked on the focal. I like how it came out I think next time I want to use a hammer to flatten the braid. The second which was done in aluminum I used glass pearls and focused more on coiling the wire. The ring I made with aluminum wire fits more on the ring finger than the thumb.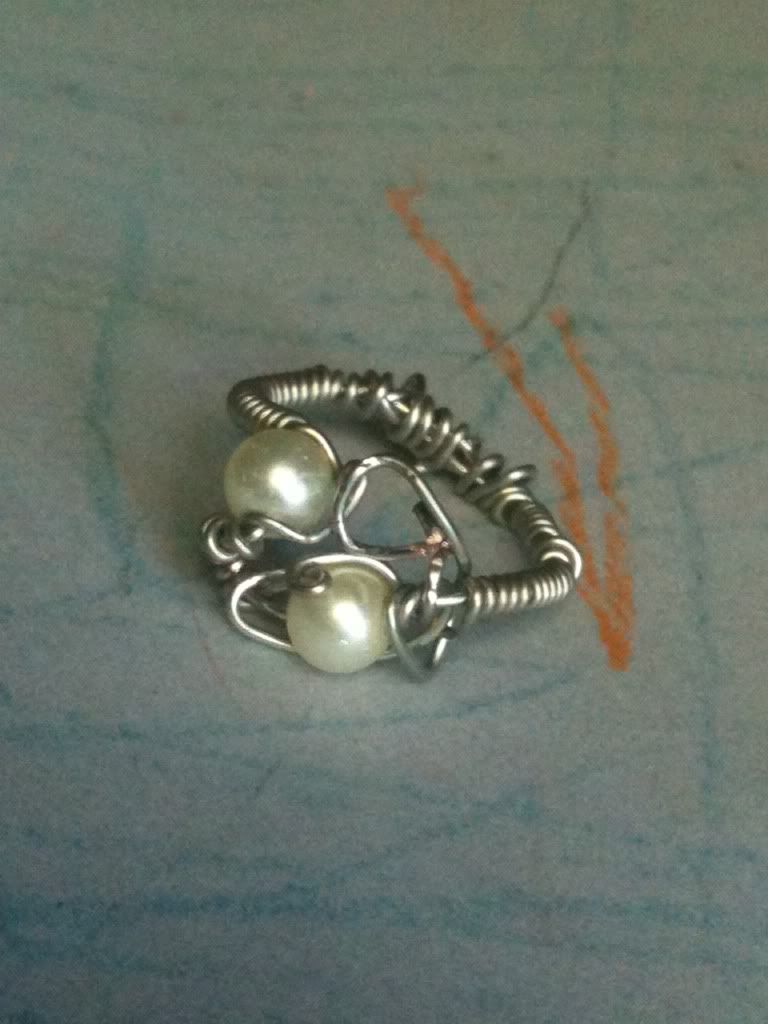 That's about it for what I played with today I'm contemplating my next tutorial project, and possible mask give away or giveaway fo piece of jewelry, My camera is broken so I've been working with what is one hand. My Applejack crochet project is mildly on hold, that much crochet will give me arthritis. I want to try and get some painting in this weekend as well. Maybe some more hiking if I am lucky.
Take care and Dream big
Sorianna